Attorneys
---
Marcia G. Guevara-Trejo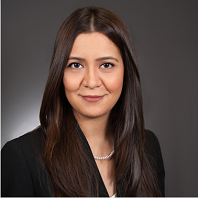 Marcia G. Guevara-Trejo is the founder and principal of Guevara Law Group P.C. She was born in Miami, Florida and raised in Caracas, Venezuela. She is admitted to practice in New York. She is also admitted to practice before the United States District Court for the Southern District of New York.
Marcia Guevara concentrates her practice in immigration and bankruptcy law. Prior to becoming an attorney, Marcia Guevara attended Catholic University Law School, at Caracas – Venezuela, where she earned her Bachelor in Law in 2005, and Pace Law School, at White Plains New York, where she earned her Masters of Laws (LL.M.) in Comparative Legal Studies in 2012.
Upon graduation from her Law School, Marcia Guevara worked at Sulamerica Insurance Company, one of the largest insurances companies in Quito, Ecuador. Marcia Guevara assisted the Legal Department on insurance claims proceedings and in diverse contractual legal issues. Working in the area of insurance law helped her to learn about the needs of the Hispanic community in deep.
While attending her LLM Program, Marcia Guevara interned at the Mission of Comoros to the United Nations where she worked as a legal advisor during the 65th General Assembly of the United Nations. This experience developed her passion to work in multicultural and diverse environments.
She also interned at Zinbarg, Emanuel and Associates, a small Law Firm in Queens County, where she had the opportunity to learn the fundamental principles of real state law, workers compensation law and immigration law.
Marcia speaks fluent Spanish and conversational French. She is the HNBA Region II (NY) Westchester Deputy at Hispanic National Bar Association and a member of the Westchester Women's Bar Association.
She decided to open her own law firm in 2014. Guevara Law Group office is located in White Plains, New York and represents clients from all the New York boroughs, Westchester County and Putnam County.
---
Ekaterina Mouratova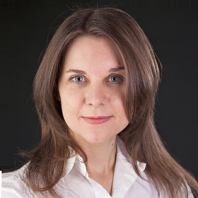 Ekaterina Mouratova, Esq., is Of Counsel at Guevara Law Group, P.C. She focuses her practice on general business and corporate law, securities regulations and intellectual property. Ekaterina is admitted to practice in New York and in The Russian Federation. Ekaterina earned her Juris doctorate degree in 2003 from Pyatigorsk State Technological University in Russia, and her Masters of Laws (LL.M.) in Comparative Legal Studies at Pace University Law School in 2010 She speaks fluent Russian and is an active member of the New York State Bar Association, American Bar Association, and a pro bono attorney at the New York City Bar Association the Neighborhood Entrepreneur Law Project (an organization that provides mid- and low-income entrepreneurs with free legal services in their business matters).
---
Radina Valova
Radina Valova, Esq., is Of Counsel at Guevara Law Group, P.C. She focuses on Environmental Law and Commercial Litigation. Radina is admitted to practice in New York. She earned her Juris Doctorate in 2012 and Master of Laws in 2013 from Pace Law School, specializing in environmental law.
While in law school, Radina served as Ottinger Energy Research Fellow at the Pace Energy and Climate Center, where she contributed to energy policy reports on issues ranging from greenhouse gas cap-and-trade programs to permit renewal for the Indian Point Energy Center. Radina's professional experience also includes Commercial Litigation, with a heavy emphasis on breach of contract and motion practice.
Radina speaks fluent Bulgarian and conversational French, and she is a member of the New York City Bar Association.